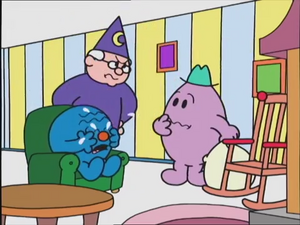 Mr. Grumble Boils Over is a Series 2 episode of Mr. Men and Little Miss.
Plot
Mr. Worry pays Mr. Grumble a visit while all the other Mr. Men and Little Misses are on holiday.
Characters
Mr. Grumble
The Wizard
Mr. Worry
Trivia
This is the only episode not to feature any female characters, Jill Shilling didn't appear to voice any of them.