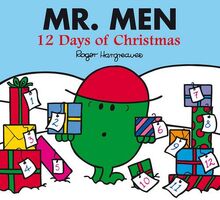 Overview
Mr. Men - 12 Days of Christmas is an entry of the Mr. Men Christmas series. It was released in September 2009.
Synopsis
Every year Mr. Muddle gets in a terrible muddle. He just can't remember when Christmas is. He can never get the right day or the right present for that matter.
But this year Mr. Muddle has a plan. A plan to make sure he will get the right day for Christmas . . .
Characters
Gallery