Mr. Snow

Book No.

7 (UK and US)
35 (France)

Release Date

November 1, 1971

Preceded by

Followed by
Mr. Snow is the seventh book in the Mr. Men series by Roger Hargreaves.
About him
Colour: White
Shape: Snowman-esque
Gender: Male
Personality: Cold, low-temperature, freezing, ice-cold
Relatives: none
Job: Helping Father Christmas deliver Christmas presents
Features: Blue (sometimes black) bowler hat, and red and white striped scarf
Voice actors: Arthur Lowe (1975-1978), David Shaw Parker (The Christmas Rescue), Gordon Peters (The Christmas Letter)
Story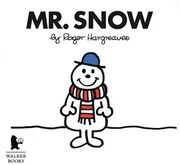 Mr. Snow was an ordinary snowman until he was brought to life to help Father Christmas. The ending requires that the reader build a snowman properly next time he or she builds one because Father Christmas might want that snowman's help.
International publications and translations
Mr. Snow appears under the titles:
Monsieur Neige (French)
Unser Herr Frostig (First German Release)
Mister Schnee (Second German Release)
Mr. Eira (Welsh)
Meneer Sneeuw (First Dutch Release)
Meneertje Sneeuwpop (Second Dutch Release)
雪人先生 (Taiwan)
Ο Κύριος Χιονούλης (Greek)
מר שלג (Hebrew)
白雪先生 (China)
คุณหิมะ (Thai)
آقا کوچولوی برفی (Persian, Gohar Danesh)
آقا برفی (Persian, Ghadiyani)
Hr. Sne (Danish)
Herr Snø (Norwegian)
ゆきだるまくん (Yukidaruma-kun; Japanese)
눈사람씨 (Noonsalam-ssi; Korean)
Pan Bałwanek (Polish)
Herra Snær (Icelandic)
List of characters
This is a list of Mr. Men, Little Miss and other special characters that appear in this book.
Father Christmas
Susan
Peter
John
Jane
Trivia
He is the only character that did not appear in Mr. Men and Little Miss.
He is the only snowman in the series, and the only Mr. Man in the series that is not an abstract human.
He's the only character to not be named after a personality trait.
He has made significantly less appearances than most of the original English Mr. Men and Little Misses.
He is best friends with Father Christmas.
Counterparts
See Counterparts Wiki.
Title character other appearances
Books
Mr. Men - A White Christmas
Television
Songs
Gallery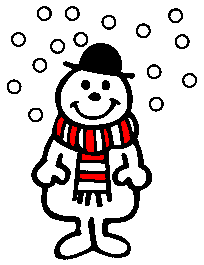 See also
External links
| | | |
| --- | --- | --- |
| V · T · E | Roger Hargreaves | |