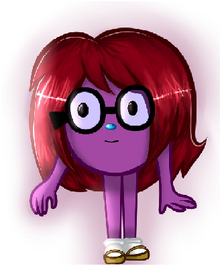 Hello there! My name is Rebecca K. Lunetta! You could call me R. K. Lunetta or Becca!
I can't wait to be a singer, voice actress and graphic designer!
My persona is Little Miss Swag
You can me on a few of these websites:
Tumblr: http://r0b3kalunetta.tumblr.com/ Twitter: twitter.com/BeccasIceCream YouTube: www.youtube.com/channel/UCq-o9…
Newgrounds(as Miss Whoops): miss-whoops.newgrounds.com/ (WARNING!: Some of the uploads I submitted may not be appropriate for those who are not comfy with sensitive material)
Reddit: www.reddit.com/user/BeccaXSpri…
Fanfiction. NET: www.fanfiction.net/~xxkidicaru…
Wikia: Welp, you're here already... Wattpad: www.wattpad.com/user/ItsBeccaT…
Discord: I'm BeccaKirby2018XD (Only those who have it shall be my pals)
My favorite pages
I do have favorites, but I edit only when I see it!
Community content is available under
CC-BY-SA
unless otherwise noted.